I want them to be encouraged and knit together by strong ties of love. I want them to have complete confidence that they understand God's mysterious plan, which is Christ himself. – Colossians 2:2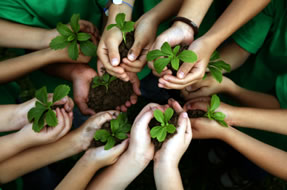 Growing spiritually doesn't happen when we know what Jesus says. It happens when we apply what he says. Application happens best within the context of community. To grow spiritually, you have to be connected relationally.
Healthy groups (approximately 8-12 people) provide a safe place to explore your walk with God and experience sustained life change through community, Bible study and prayer. The right group is a source of growth, healthy challenge, support and encouragement.
At Cedar Point we have three different options for Group Life: women's ministry, men's ministry, and adult LIFE Groups.
Women's Ministry: Our Women's Ministry offers a group Bible study every fall and spring.
Focusing on topics pertinent to women, it's a place where you can fill your tank and be encouraged in your relationship with Jesus. They also hold various events and outings, like attending conferences, throughout the year.
Men's Ministry: Our Wingmen's Ministry also offers men's Bible studies, conferences, and events throughout the year where you will be challenged to become all that God made you to be.
If you're serious about growing in your faith, Fight Club is one of our favorite events and is an intense 10-week discipleship program shaped around improving four core areas: spiritual, intellectual, relational, and physical. Fight Club occurs every spring and fall.
LIFE Groups are groups of 8-12 adults, meeting every-other week in homes, and are meant to be a predictable environment where families can get refreshed and encouraged to follow God. If you want to grow in your relationship with Jesus, you need to have intentional relationships with people who have the same goal—and a LIFE Group is the ideal place for that. As we seek to pursue spiritual growth and healthy relationships, LIFE Groups become an important part of our week. You'll be encouraged to live out the truths you discover in the Bible, as you encourage others to do the same.
Have kids? Get reimbursed for your babysitting expenses during your group time through You Pick, We Pay!
Please fill out a Connection Card if interested in joining a group.