I'm not perfect. I wasn't feeding the homeless. I wasn't leading a Bible study. I wasn't tithing 30% of my income to the church. I wasn't even goi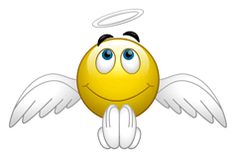 ng to church. I wasn't doing any of those things when God showed up. Instead I had been passed out in a bathroom stall. I had been chasing after money and all the world had to offer. I was living my life for ME when I heard HIS voice, and it was right there all along.  It's right there for all of us if we'd just listen. I know you've heard it too. But this time, instead of ignoring it, I decided to act on what I heard.  And I'm glad I did!
The Bible says Jesus is a 'friend of sinners' (Luke 7:34) and boy am I glad for that! There are times in our lives when we need a friend but no one's knocking on our door; no one wants to listen. Yet God has always been there waiting, not with judgmental eyes but with outstretched arms. He loves YOU. You matter to Him.  I have never yet heard anyone ever say, "I followed Jesus my entire life; what a waste of time!"  So if you're ready, He's knocking on your door waiting for you to open it. Will you open it?
"But God demonstrates his own love for us in this: While we were still sinners, Christ died for us." ~Romans 5:8