Audio player did not load. Please download the latest version of Flash Player.
About Us
Cedar Point Church's mission is to embrace others as we learn together how to embrace Jesus as the center of our lives. We want people to see that there is so much more to having a relationship with Christ than a list of rules and a Sunday morning service and we hope to live that out!
God Causes Growth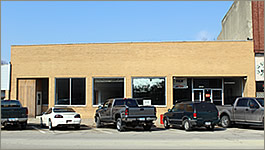 New location coming soon! Check out the remodeling progress on our Flickr page.
Join Us
Worship Services are held at 10:00am every Sunday morning. We meet at the ISU Borlaug Learning Center (1.5 miles west of Nashua Country Club). Come worship with us!
Point 180: Wednesdays, 6:30 to 8pm